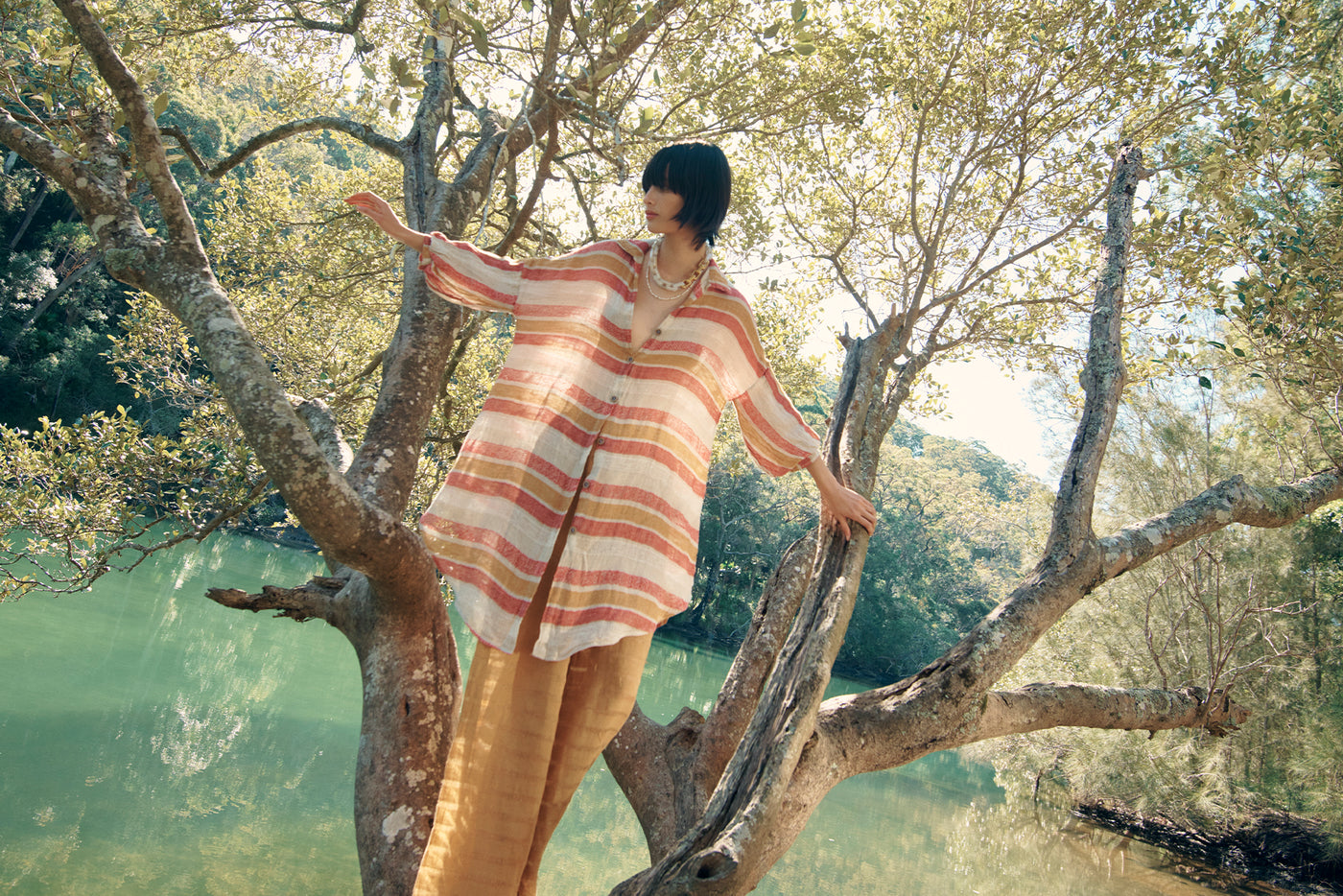 Collection:

Estilo Emporio
Made in Italy
Estilo Emporio's linen honours the real, traditional, artisanal methods of manufacturing with raw-flax woven on old looms by Italian artisans
Estilo Emporio
Initially founded in the 70s in Spain, Estilo Emporio created high quality women's leather accessories and footwear. Some 30 years later, Estilo Emporio moved to Sydney where the daughters of the founders re-invigorated the label and launched its now signature linen collection. 
Manufactured in Positano, Italy, Estilo Emporio's linen styles honours the real, traditional, artisanal methods of manufacturing with raw-flax woven on old looms by Italian artisans. 
Operating under the guiding premise of 'linen and leather' Estilo Emporio's rustic elegance delivers Australian everyday style combined with international influence. Linen women's tops, dresses, pants, and jackets elevate your Summer wardrobe rotation while maintaining a carefree nonchalant attitude.
Free shipping on orders over $200. Shop now, pay later with AfterPay.
Need help? For styling advice or general enquiries please click here. 
Want to try it on? Visit us at The Forme Showroom.